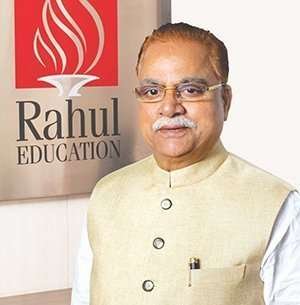 "Vision 2022 - to strive towards excellence in delivering 360º Quality education, and our motto 'Lead the Way' with the logo of a lighted torch, represents our renewed and everlasting commitment to spreading the light of knowledge in the lives of students. We insist on the 'Quality factor' for creating a benchmark, thus preparing them to face the ever-increasing challenges of the competitive world."
Today's youth are tomorrow's leaders. We strongly believe in this and continue to nurture students into becoming independent and skilled citizens of tomorrow. Since education is the key to fight against all odds, we offer students the gift of education and do their bit for the betterment of society.
"It is no longer the case of 'how to make something'; but more a question of 'what to make'. On a personal note, I welcome you all to be a part of this Institute with a difference."
Since inception, we have been relentless in our approach towards nurturing and supporting talent. So to ensure that we offer nothing less than the best in terms of quality educational services, we employ the best of faculty and employees in our schools and colleges.