CHOOSE WHAT IS BEST
FOR YOUR CAREER PROFESSION
In the year 2017, Rahul Education established LALLAN R. TIWARI MAHAVIDYALAYA & B.ED. COLLEGE in Mahuarkala Chandauli. The goal was to build a classic educational center that would offer many courses in various fields all in one location, lowering the barriers to knowledge for students. The years spent in higher school are crucial in establishing a profession. Students need to be able to attend a school that not only follows a curriculum but also trains, directs, and develops experts. LALLAN R. TIWARI MAHAVIDYALAYA & B. ED. COLLEGE aspires to provide this for its students.
Undergraduate programs have a clear goal of preparing students to enter the workforce. An undergraduate degree has more earning potential than a high school or diploma course. This program serves as a stepping stone to graduate schools in specialized industries that demand advanced degrees. These programs assist us in gaining industry-specific knowledge and skills while also allowing us to pursue the higher education of our choice.
"Degree makes a person more confident in his approach and outlook."
"Skill helps the person to grow up financially, mentally concerning the status."
The objective of this program is to help the students to start a career in the field of the research sector, professional field, business point or in the field of teaching along with helping them to get jobs in the respected sectors. The program's focus is on development of specific skill sets, as per the requirement of the industry. These courses can range anywhere between being three to four years long. The length of program duration depends on what kind of program it is and its nature. These programs exclusively impart essential skills for getting a job.

When it comes to taking the plunge and enrolling in a degree program, getting a degree program is a smart choice that will set you up for success in a multitude of ways. Just remember to think critically, be a savvy shopper, and make well-informed decisions when it comes to your career choice, and education will likely pay off. Choosing a good degree program will always improve your career opportunities. In today's competitive job market, it's becoming more common to hold at least one-degree curriculum to qualify for jobs or to meet career needs.


IDEAL ENVIRONMENT WITH
DISCIPLINE-BASED PROGRAMMES
We designed the program to give you the knowledge ,skills and abilities , which you need to advance your career in the field of your choice.
3 years undergraduate course after the students qualifying 10+2.This course is related to researching sector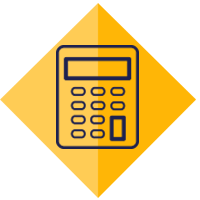 3 years undergraduate programme. Passed 10+2.The course helps to develop a skills like analysis,and communication depending upon the respective subject.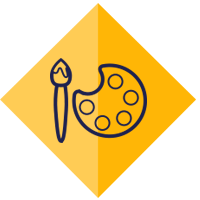 3 years undergraduate programme. Who have passed 10+2 are eligable. Helps to develop a skills like comprehensive analysis, and communication.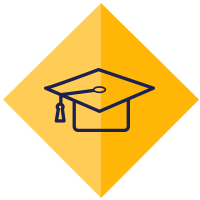 2-year course that is done after graduation in any stream to work as a teacher in schools.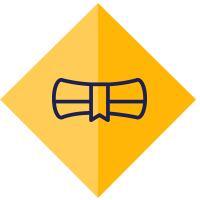 This course is undergraduate diploma programme. Students who have successfully completed 10+2 can opt for this programme.
Your Career Needs
Lallan R. Tiwari Mahavidyalaya & B. Ed. College
Rahul Education created LALLAN R. TIWARI MAHAVIDYALAYA & B. ED. COLLEGE as a traditional educational center that would house a variety of courses in a single location. Years spent in higher education are critical in developing a career. Classrooms, well-equipped labs, office for administration, and a computer lab with up-to-date technical access are all part of the infrastructure. It also boasts a fully equipped conference room and a digital library, all of which contribute to a positive academic environment.
Qualified & Experienced Faculties
Our faculty members are experienced researchers who believe that teaching and research go hand-in-hand. Representing a wide array of backgrounds, the faculty offers you diverse perspectives that will enhance your understanding of the challenges you may face in your carrier well in advance, including ongoing collaborative exploration of the latest technologies.
EXPERIENTIAL LEARNING METHODOLOGY:
We use different learning methodology in training students, through which they can connect theory with practice and apply the knowledge and skills developed to real-life situations. Our faculty give the great opportunities to students to gain hands-on experience and be prepared for the real world. Creativity and logical thinking are enhanced through the use of interaction and self-discovery while learning.
INTERNSHIPS WITH FIRMS FOR PRACTICAL EXPERIENCE:
Our faculty provides the work experience that helps students to put their education into practice, develop their leadership skills and give them a competitive advantage as they pursue a permanent position in industry.