MESSAGE FROM
THE FOUNDER CHAIRMAN
'Transformation through Education' builds a nation's capacity to achieve intellectual growth and sustainable development. With an aim to strive towards excellence in delivering 360º Quality education, and our motto 'Lead the Way' with the logo of a lighted torch, represents our renewed and everlasting commitment to spread the light of knowledge in the lives of students. We insist on the 'Quality factor' for creating a bench-mark, thus preparing them to face the ever-increasing challenges of the competitive world.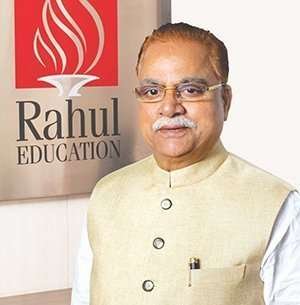 MESSAGE FROM
THE PRESIDENT
In the crucial years of growth, it is necessary to tap a child's maximum potential. The youth of today are with no doubt, the forerunners and leaders of tomorrow. We strongly believe in this and continue to nurture students into becoming independent and skilled citizens who can offer great contributions to society through profound intellect and strong expertise. Since education is the key, to fight against all odds, we offer the gift of education to each child with no barrier, thus enlightening young minds in a harmonious environment.
MESSAGE FROM
THE Secretary
With ever-evolving technology being an inevitable force for sustenance and success in the modern world, we are constantly striving to provide the best infrastructure with smart systems for an effective teaching-learning process that suits global standards. Highly qualified and skilled staff are the keyholders to unlock each child's personality and help them evolve into a competitive individual, retaining ethical values and culture. With clear emphasis on continuous and inclusive education, activities at all levels promote all round development of every individual involved. On a personal note, I welcome you all to be a part of this 'Institute with a Difference'.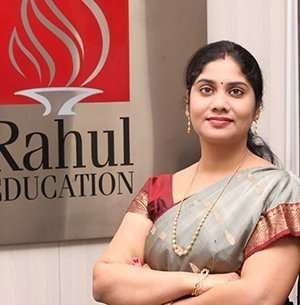 MESSAGE FROM
THE Jt. Secretary
Continuity in education is one of the major concerns our country faces, and we ensure that each child is moulded into a skilled human being with essential values for positive progress. With a vision to provide quality education in every domain, our students are constantly encouraged to optimize their chance of entering the field of their choice. Since our humble beginning in this vast journey of education, we, as the Management, have been relentless in our approach towards nurturing and supporting talent from KG to PG. We firmly believe that each individual is unique and we provide utmost care for their intellectual, emotional, physical and spiritual development.
MESSAGE FROM
THE Director
"Knowledge is Power, and we make our students Powerful". This dictum drives us to create a lasting impact on our future citizens. The institution is poised to provide impetus to fulfil student's aspirations to grow. We are dedicated to the process of building outstanding technological talent. We achieve our goals through a holistic approach that includes rigorous training in academics as well as practical exposure. The technocrats of tomorrow are moulded with value-based education. State-of-the-art infrastructure, a conducive learning environment, and advanced audio-visual teaching aids, help enhance the knowledge of students in our institution. This also helps create a high employability factor with a high order of professionalism. The institution, therefore, acts as an interface between 'Students' and their 'Bright Future'. We endeavour to provide a meaningful academic environment for students of all social classes by interactive theoretical and practical sessions by proficient faculties. Let's move towards higher professional values and together create a brighter future.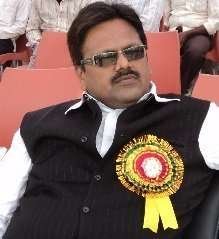 OUR NEED IS YOUR OPPORTUNITY
With an extensive team of experts in teaching and administrative capability, we, at Pt. Ramadhar J. Tiwari College of Polytechnic, welcome you to experience learning like never before.